At some point of your studies, you'll be asked to make a speech or a formal presentation. It means that you'll have to stand in front of many people and communicate your point of view. It's no wonder that a lot of students find this experience to be terrifying. That's why you might want to buy speech online to have a comprehensive and easy-to-follow material. You must be aware of the fact that a lot of politicians use the help of speech writers to craft convincing texts that create emotional bonding with their audience. So, why can't you ask for assistance and purchase custom speech fast with Emergencyessay.com?
Writing a speech is different from other types of assignments in that your audience has only one chance to understand your point of view. They can't re-read some of the confusing segments or look up an unknown word in a dictionary. If you use unfamiliar terminology or speak in a long and complex sentences there's a high risk of losing their attention and failing to communicate your message. That's why the first thing you need to do before starting to write your speech is to analyze your audience.
Your Audience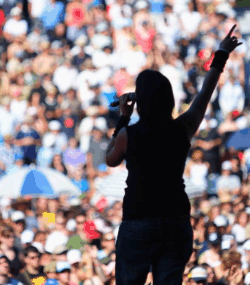 Even if you have a task to write your speech for an imaginary audience (because your instructor might be the only person who's going to see it), you should take a lot of points into consideration. To start with, identify the common features your audience has. Do they have a similar cultural background and is the age difference big? What tone should you use? Will including jokes or anecdotes be appropriate? All of these little things matter as they influence the final outcome of your speech. For example, if your audience has a different level of knowledge of the topic you present, you should pay close attention to the terminology and include definitions. It's better for some of the listeners to hear something they already know than for the rest to have no clue of what you're talking about. Below you'll find some tips on preparing your speech our writers want to share with you.
One of the most popular misconceptions of students making a presentation is to think of the audience as of their enemy. In reality, your audience wants you to succeed as much as you do yourself. They want to get some new and helpful information from you so there's no reason for them to spoil your presentation. Don't be afraid to engage them in your speech and interact with them. You can ask questions and maintain eye contact with each listener in the audience if possible.
Every speech should have a specific purpose. By the end of it, your audience has to have a clear understanding of what they need to do or what was the main idea you want them to remember. Once you identify this purpose for yourself, make sure to structure your speech in appealing and comprehensive manner based on it. Make it clear for your audience right away how they are going to benefit from this presentation and what points you'll be covering. Don't wait till the end to reveal your thesis statement because there's a high probability your listeners will lose their attention and get confused.
Keeping Their Attention
Once your audience loses its attention, your presentation fails. It's a very challenging task to keep their attention during your speech, but there are some techniques you can use. The goal of a speech introduction is the same as of any other academic writing assignment. You have to grab the attention of the audience and present the focus of the text. Start with shocking facts and statistics, tell a story based on your life experience, ask a startling question (no matter rhetorical or not). Include specific examples and concrete words to make your speech more memorable and convincing.
As you move on to the main part of your speech, try to avoid complex sentence structures and overusing pronouns. It all leads to possible confusion. Don't flood your speech with factual materials, figures and quotations. It will be hard for a listener to understand the point you're trying to make and remember all the data.
Ethos, Pathos, Logos
You may also use the rhetorical strategies of ethos, pathos, and logos to prove your point and make sure your audience is listening carefully. Ethos refers to clearly identifying why you can be a trusted source of information. In other words, you need to prove your credibility as a presenter. In order to do that, you need to conduct a thorough research on the topic you will be talking about and collect all the necessary data. Hopefully, this will give you an opportunity to answer some of the questions from the audience. And if not, there's no need to panic. Admit that you don't have this information but will be glad to find it and send it out to everyone interested. Pathos implies appealing to your audience emotions. Write about something that will evoke their emotions and appeal to their human nature. It will become much easier to persuade even a hard-liner. Using logos means using facts and other kind of logical evidence to support your point. Again, use your researched information to prove your viewpoint
No matter what topic you have to explore in your speech, you can buy speech online and be sure to receive a high-quality text. Our experienced writers know how to keep the attention of your audience and persuade them of your viewpoint. There are numerous speech writing techniques our experts can use to write a flawless text for you. You'll have to spend only a few minutes to place an order and purchase custom speech fast. Emergency Essay will save your time and nerves.
What to End with?
Practice shows that people tend to remember the first and the last thing you tell them. You already have some tips on writing a memorable introduction, but you also have to come up with an impressive conclusion. If your audience has to learn something from this speech you can paraphrase the main points you've mentioned earlier and make a quick summary. The best way to do it is to present them in a form of a short list. In case the purpose of your speech is to make the audience do something, write a clear call to action and underline the importance and positive consequences this action will have.
After you've finished writing, take some time to relax and let your brain have some rest. Start editing your masterpiece the next day or the day after. This pause will help you spot some of the possible mistakes or confusing paragraphs. If you think the sentence is too long or you may use other words to simplify its meaning, do so. Always think about your audience and whether it's easy to understand your point without spending too many efforts.
Our presentation writers online can make an insightful and interesting presentation for you. They try to make every slide memorable and include a useful take-away information there. If you need a presentation for your project, research, etc. you can rely on our experts to make bright and informative presentation for you. They will follow your guidelines and include the materials you find to be helpful into your presentation. Don't get stressed out because of this assignment and ask our presentation writers online for immediate help. After you buy speech online practice it in front of a mirror or your friends to feel more comfortable when presenting it.
You Can Purchase Custom Speech Fast with Emergency Essay
If you don't have enough time for writing a comprehensive and inspiring speech our trustworthy custom writing service will be glad to help you. Your audience will be impressed with your concise and yet informative presentation written by our professionals. We've been in the academic writing business since 2008 and know how to craft outstanding papers within the shortest deadlines. We're able to achieve this thanks to our talented writers. They enjoy the process of writing, and challenging tasks bring them inspiration and motivation to improve their skills. Our presentation writers online have to pass through multiple stages of the application process to become a part of our team. We assess their writing and analytical skills, ability to build solid argumentation and be persuasive through using various writing techniques. We make sure they pay close attention to details and precisely follow the instructions they're given. That is why you can be sure the speech they write for you will meet your requirements. Additionally, we offer you an option of ordering a sample of your writer's previous work. You can check if his style meets your expectations and ask for his replacement in case it doesn't.
At Emergencyessay.com, we understand the risk you take when placing your order. You can't be completely sure of the final result and would like to have some guarantees. First of all, you can be sure to receive a 100% authentic paper. Your custom speech will be written from scratch using your instructions. Our writers are very careful with citing the sources they use and making references. We are aware of the serious consequences plagiarism may lead to and, therefore, keep everything under control. After you receive your speech, you can ask for a free revision according to our revision policy. We'll make the necessary changes to bring it to perfection. If something goes wrong during the writing process, you can ask for a refund according to our money back policy. If we fail to find a writer for you or you aren't satisfied with the final outcome you're sure to receive a refund.
When you buy speech online it's important for your personal information to be kept confidential. We guarantee you it will be kept that way according to our privacy policy. Nobody will ever know we helped you get prepared for this assignment.
There are multiple benefits for you to use our reliable custom writing service. We'll do everything to help you achieve your academic goals. Just spend a couple of minutes filling out our order form and enjoy the high-quality papers written by talented professionals.